My Wobsite
Yeah, my Wobsite. Wobsite. It just isn't website.
It's more like a wobsite. I mean... just take a look.
That's not a website. It... it is a wobsite.
But let's change the subject...
Look at this owl!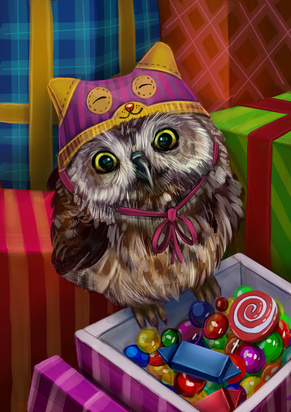 Incredibly cute, right? :D How happy it looks, with its little hat. :)
You look at it once and you'll never be able to stop.
At least that's what happened to me. :)
In case you haven't had enough of me yet, feel free to press this button. ^^
Leni
---
Other languages:
Deutsch